A lezione con il macellaio
View on map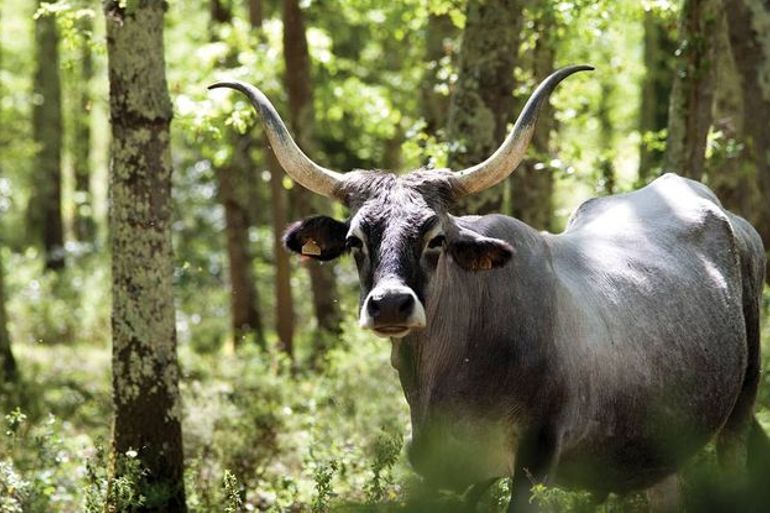 ---
What you will do
We will accompany you in the process of how meat is produced at Tenuta di Paganico.
From the pastures and woods of Turkey oaks, lived as a home by our animals raised in the wild at the butcher's shop, where all the parts of the animal are exploited to the fullest.
We will talk about how important the link between land and animals is: why did we choose to breed Maremmana and Cinta Senese pigs in the heart of the Maremma? Why in the wild? Attention to the quality of life of the animals and the possibility of moving freely has a great impact on the quality, healthiness and taste of the meat.
We then move to the Opificio where Romano will guide you in choosing the best cuts of meat to be used in the preparation of cold cuts that you can prepare even when you return home.
What you can expect
Each season sees our animals in different places of the company and fed with organic products grown here. You will be able to observe the animals in their daily life and follow Ivan in their management ... homeopathic care and daily control, the breeder's relationship with his animals.
Inclusions
Visit to farms in the wild of cattle and pigs
Preparation of three types of sausages
Light lunch and cooking of prepared sausages
MENU: Vertical tasting of sausages, in three different types, using Cinta Senese and Maremma beef, seasonal side dishes, desserts and a glass of red Montecucco bio
Exclusions
Additional courses
More wine glasses
How to prepare for the activity
Comfortable clothing, Trekking shoes
---
Reviews
Please login in to leave a review
Items available for the selected dates.
PLEASE SELECT YOUR QUANTITY.