Holy Monastery of Rousanou in Kalampaka
View on map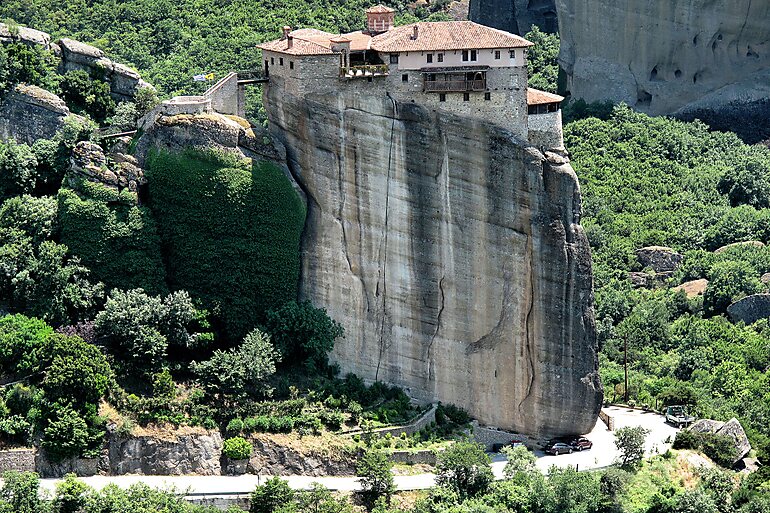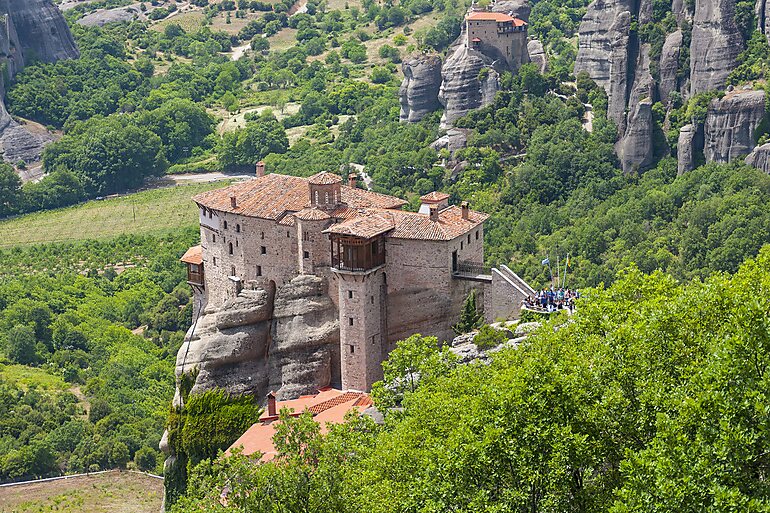 ---
Overview
This monastery is an extraordinary complex spreading over three floors. The main church (katkolikon) and the cells are located on the ground floor and the rest of the building is reserved for reception halls, an exhibition room and guest quarters. The monastery was founded in the middle of the 16th century on ruins of older churches. After that, it gradually fell into decline and during World War II, it was raided by the Germans. Fortunately, it was restored during the 1980s and it has been occupied by a community of nuns since 1988.
Highlights
The Holy Monastery of Roussanou has received the name of the first probable hermit monk who settled on the rock. The main cathedral was founded at the end of the 16th century and was decorated thirty years later by a monk who lived at the monastery.
Compared to other rocks where monasteries were built, the one of Roussanou has a lower elevation, which makes it more accessible.
The beautiful wall-paintings of the Catholicon were executed in 1560, when the priest-monk Arsenios was the abbot of the monastery. The unknown hagiographer seems to have been a very skilful artist and successfully follows the Cretan School style.
Visit Roussanou for a different view of the surrounding rocks and adjacent monasteries. Follow the pathway from this monastery to the upper main road and discover an off-the-road spot that allows you to walk on bear rocks! Don't miss out on this photo opportunity!
---
Reviews
Please login in to leave a review
Items available for the selected dates.
PLEASE SELECT YOUR QUANTITY.